Foy Shaw Memorial Scholarship
Our Scholarship is named in memory of one of Crestview's most notable figures; Mr. Foy F. Shaw Jr.  He became an "official" member of the Crestview Community in 1956, when he moved to Crestview and established Shaw Moving and Storage, still in operation today.  Foy believed very strongly about serving and giving to his community and served with a distinction with the Crestview Area Chamber of Commerce from the very beginning of his business.  Foy's contributions and service are still vividly present today and his spirit of generosity will continue  with each year's award of the Crestview Area Chamber of Commerce, Foy Shaw Memorial Scholarship.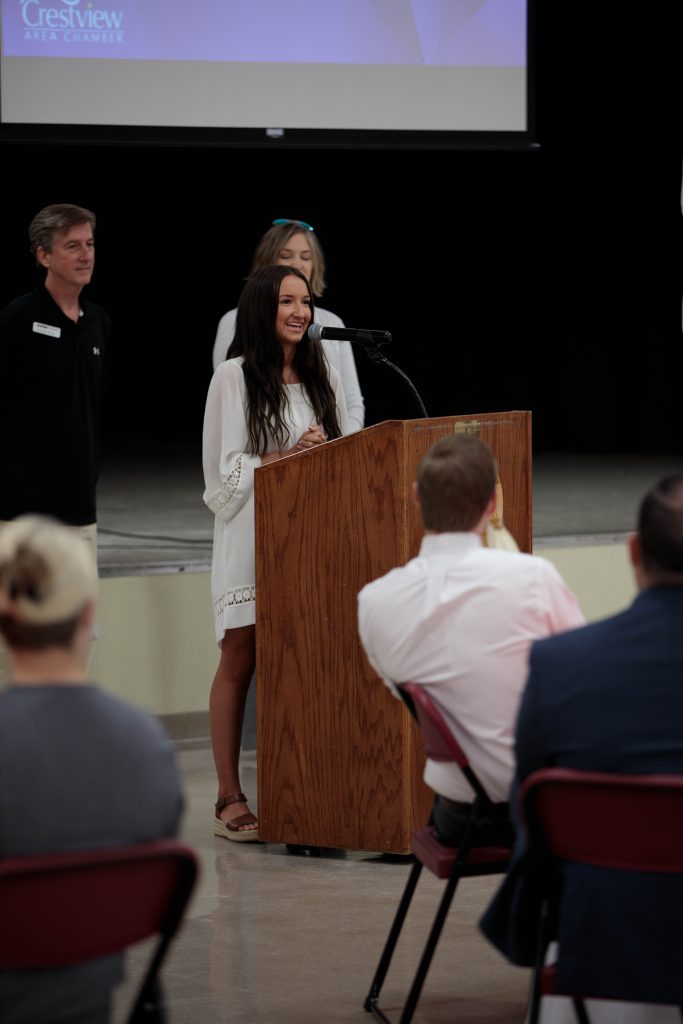 Congratulations to the 2020 recipient of the Foy Shaw Memorial Scholarship:
Winifred Collins | Crestview High School
Winifred was the President of her senior class, a student government historian, and the founder and president of Crestview's first mental health awareness club. She is also on a dance team, and a member of The Fellowship of Christian Athletes Leadership Team, along with 11 other clubs, She will be majoring in English Liberal Arts and minoring in Professional Education at the University of West Florida. Her future goals include becoming a high school English teacher at Crestview Highschool, and giving back to her community.
---
If you are interested in making a donation to the Foy Shaw Memorial Scholarship fund, please download the application and return it to the Chamber. Office hours are Monday-Thursday 9am-4pm
APPLICANT ELIGIBILITY: Graduating seniors from Crestview, Baker, Laurel Hill High School
Ready to apply? Download this application, fill it out and mail to:
Crestview Area Chamber of Commerce
1447 Commerce Drive
Crestview, FL 32539