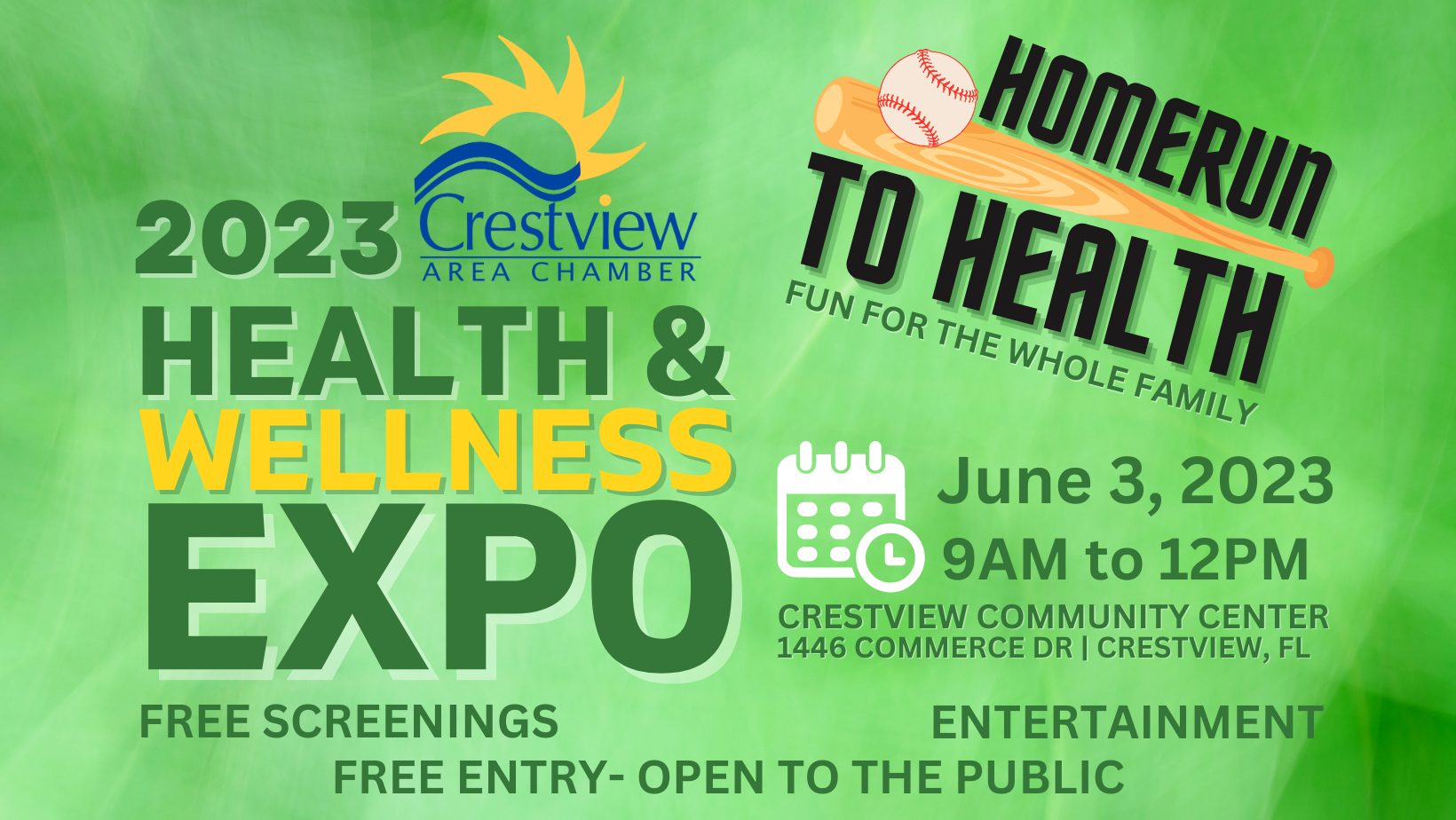 The Crestview Chamber Health & Wellness Expo will be held at the Crestview Community Center on June 3, 2023.  This event is for people of all ages (members and non members) to build awareness for the many health related organizations available in Crestview.  Various health care screenings, services, and information will be available, free of charge.  We hope you will join us!
If  you have any questions, please do not hesitate to contact the Crestview Chamber at 850.682.3212 or email info@crestviewchamber.com
Sponsorship Opportunities
The benefits of sponsoring this event are numerous, including promotional opportunities, brand recognition, and positive community engagement.
We have several sponsorship packages available, which include different levels of exposure and participation, depending on your company's needs and budget.
Vendor Registration
The Health Expo will be a great opportunity for your company to showcase its products and services to a targeted audience that is interested in health and wellness. It will also provide a platform for you to connect with other like-minded businesses and individuals, as well as gain exposure in the local media through our promotional activities.